PERFORMANCE: October 20, '18, Sat., 7:30-9

with David Budd and Lea Garnier —
Peaceful rhythms and trance with Bells, Gongs, Bowls, Percussion, Harmonium, toning...

Sage Center, Woodstock, NY (donation request, $20)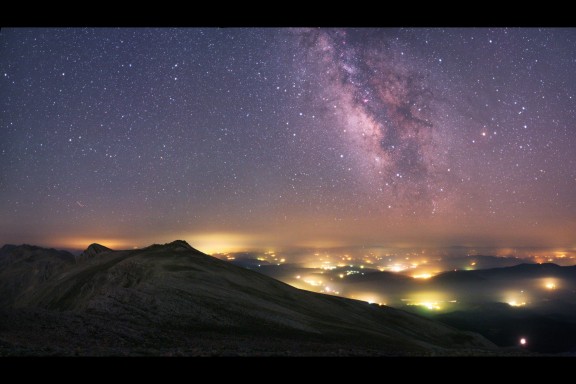 COMING SOON: online release of the new album (on CDBaby, iTunes, et al)

All-acoustic Contemplative Sound Spaces
...
Preview a few Free, full sample tracks on Soundcloud



Photo (c) by Tunc Tezel,

twanight.org

Used by permission

(a Few Free Full - that's right!)
---
Music
by Bill McNeill Ross

Several streams run through this neck of the woods:
"Just A Little Bit" of Singin'
of dat ol' rock'n'roll

Bill guest-singing with the Salted Bros. at what we like to call "Woodstock's living room," Harmony Music, 12/21/13

Ted Orr, James Orr & Dave Heinlein, guitars; Sal Miccio, harp; Gus Mancini, sax; Jim Curtin, bass; T. Xiques, drums


"Global Village Music"
Preview our album of lyrical drums/percussion, from Sympatico, Woodstock's rhythm music ensemble & melodic friends

As featured in the 2012 film,

"Peace, Love & Misunderstanding"

Dir. by Bruce Beresford ("Driving Miss Daisy"), starring Jane Fonda, Catherine Keener and Elizabeth Olsen

Rossounds, Found or Made by Rossounds
Recordings of interesting groups of sounds, variously found or generated; bells, gongs, crickets...
Abstract, elemental; contemplative.
---
Sympatico is the Woodstock lyrical rhythm unit — world fusion with hand drums, percussion, bells, gongs, voices... and featuring various gifted guest Melodians, on guitars, violin, horns...
• Free Streams of our "dance & trance" music.
---
DEEP ARCHIVAL STUFF
Move Over

Rhythm'n'Blues Rock Reggae and other Movin' types of music...

(Living in New York State's mid-Hudson region now, and we're looking forward to a new version...)

Playing lots of rootsy, R&B/soul/blues rock and reggae standards, tunes by musicians like,the Allman Bros., Beatles, Bob Marley, Creedence, Dave Matthews, Eric Clapton, The Police, the Rascals, Magic Sam, Sam & Dave, Sam Cooke, Talking Heads, Taj Mahal, Van Morrison, Peter Green's Fleetwood Mac, even a little Grateful Dead, Otis Redding, & James Taylor, sometimes;

And Cream, Jeff Beck, and the early Rolling Stones doing the blues of Bo Diddley, Howlin' Wolf, Robert Johnson, Willie Dixon, Muddy Waters, and all them guys.
---
---
Balinese "Kecak" Monkey Chant
at Woodstock, NY's Mountain View Studio, 11/7/10, led by famed Balinese dancers I Made Bandem and Suasthi Bandem. This particular band of monkeys did a workshop with the Bandems the day before, organized by Baird Hersey and Bill Ylitalo.
From Neil Ayer's Tribute page to our old musical friend, Mitch Dielhenn,

An Old Song rerecorded:
Mitch Dielhenn's "Arms From The Sky"— Neil Ayer and I recorded this first-draft version of a song that, as kids, we often performed with our late friend, Mitch Dielhenn. Neil produced the whole song, I just sung it, and maybe at some point we'll get back to finishing it up. Neil has this posted on his site, WheelOfEarth.com, which features a page of tributes to Mitch, an amazing songwriter and heartful guy. (That page also has some recordings of we did as part of "The Good Name Band" in Denver, back in those days.)

(An excerpt of the lyrics:)

A man came to me
Face shining like the sea
Who like an unborn baby lay
So deep within your grace
These things he said to me

And you my brother
Would you like to be free?

There is a place I know
Every man longs to go
Which like a fountain spring
Blessing from God these waters bring
And a voice of peace and beauty sings
Here a man meets himself
...

Neil's site also features some other beautiful guitar music he's done.
---
(From a gig we did with the excellent flamenco, etc., guitarist and guitar maker Steve Spungin in the spring of '06 -- left in here because it's such a great poster!)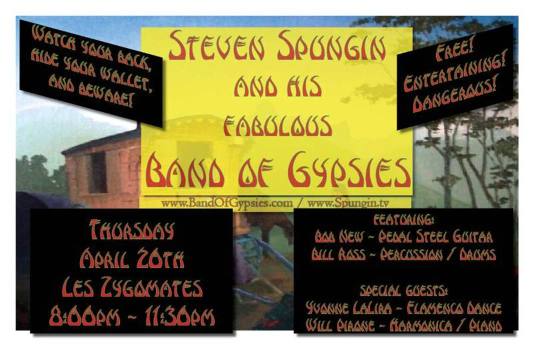 May I recommend

:

(in the mid-Hudson Valley of New York)

Hudson Valley Music

—

hvmusic.com

the area's essential performance calendar, venue, band & musician listings.

Misc. Musical Oddities
Being interviewed for a promotion on Boston's NPR station, WGBH, on the subject of (Western) classical music

'.:=o0O0o=:.'

Go ahead, stare at it —
I dare you!